Finance for the Non Financial Manager
£250.00
Finance for the non-Financial Manager
completion time 10-12 hours including exercises and recap time.
Description
Participants will be engaged in a practical, case-driven learning experience, looking at the terminology and principles of finance – financial accounts, management accounts, budgeting, and the information used for decision-making. Cut through the jargon.
Make sense of the numbers. Make informed decisions. These are the key learning outcomes of this program. Regardless of your role within a firm, decision-makers and their teams are using financial information to measure your team's impact on the business.
It may be through looking at a simple cash budget, or a sophisticated investment appraisal technique aligned to shareholder value targets.
ACCREDITATION
Capital's courses are officially recognised, enabling your employees to work towards qualifications as well as develop valuable practical skills.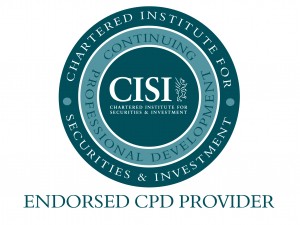 The Chartered Institute for Securities & Investment (CISI) is the largest and most widely respected professional body for those
who work in the securities and investment industry in the UK and in a growing number of financial centres globally.
Capital is a CISI Endorsed CPD Provider, meaning all our courses contribute CPD points to CISI members.